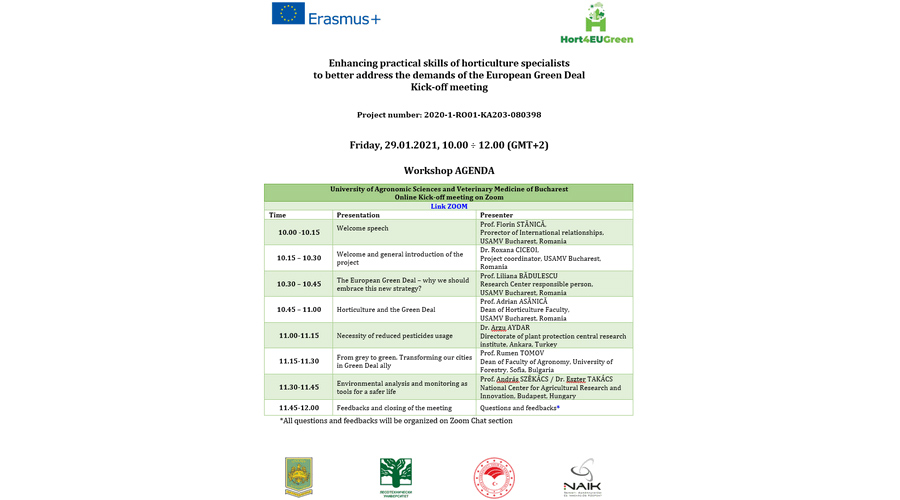 Friday, January 29, between 10.00 – 12.00 (GMT+2), you are invited to attend the launch of "Enhancing practical skills of horticulture specialists to better address the demands of the European Green Deal" ERASMUS+ project. With this occasion, the first workshop will be organized. We intend to bring on the "screen" new insights on EU Green Deal, urban horticulture, pesticide usage and environmental analysis.
If you would like to attend, please register at: https://forms.gle/HC7rrdYyuS8vZAuo8
We are looking forward to seeing you there!